Middle Seal Powder Packaging Machine ZV-320D
>>Application:

Middle seal powder packaging machine ZV-320D it is widely used for packaging bagged powder materials, such as: mask powder, milk powder, spices, pesticides, fertilizers, medicine, veterinary medicine etc.
>>Main Performance And Structure Features:
1.Computer PLC control and automatic alarming function.
2.English or Chinese screen display, easy operation.
3.High sensitivity photoelectric eye color tracing,more accuracy.
4.Bag typecan be customised to 3 sides sealing, 4 sides sealing, pillow bag ,and long stick bag.
5.Famous brand components, ensure the quality and durability of machine.
6.Weight measuring, bag making, filling, sealing, cutting and bags counting can be done automatically.
7.Ribbon code printer, link-bag device is option.
8.Multipurpose packaging, suitable for various packaging of different product.
>>Bag Type: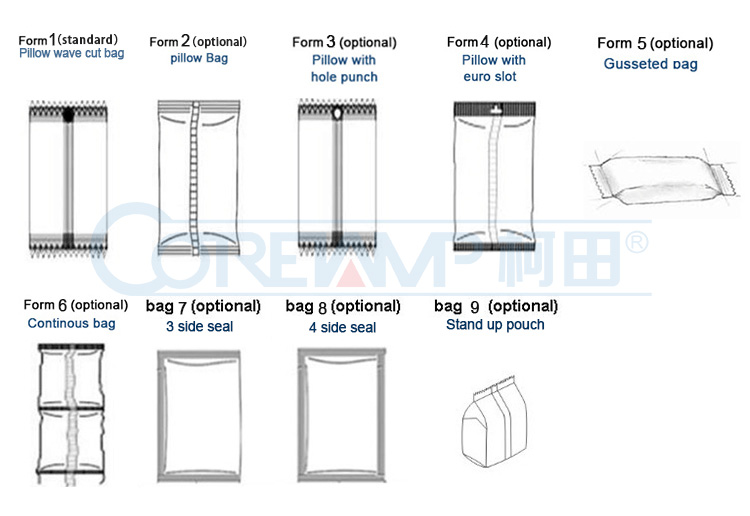 >>Optional Function Devices:
1. Hole punch device
2. Tear notch device
3. Bag-linking control device
4. Air exhaust device
5. Nitrogen inflation device