Semi-automatic Packaging Machine With Chain Bucket
>>Application

1.Fragile material:Chips,shrimp slices,crispy rice.

2.Uneasy measuea leaves,dumpling.ring material:candy,jelly,bean sprouts.

3.The pouch bag into big bag of drugs,commodity,daily use.Food,small hardwares etc.
>>Features
· Material measuring by manual.
· lt's convenient to input prize, lottery and uneasy measuring
· material or multi-type packing products.
· A complete set of machines are economical and practical.
>>Bag Type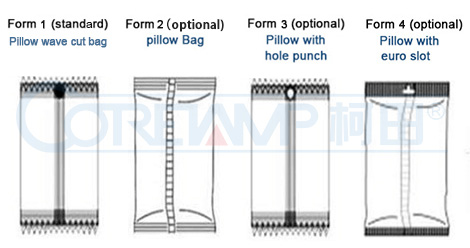 >>Cobined parts
· ZV series main frame
· manual feeding conveyor
· Product conveyor