Principle of Operation of a Horizontal Flow Wrap Machine
Released on Aug. 16 , 2018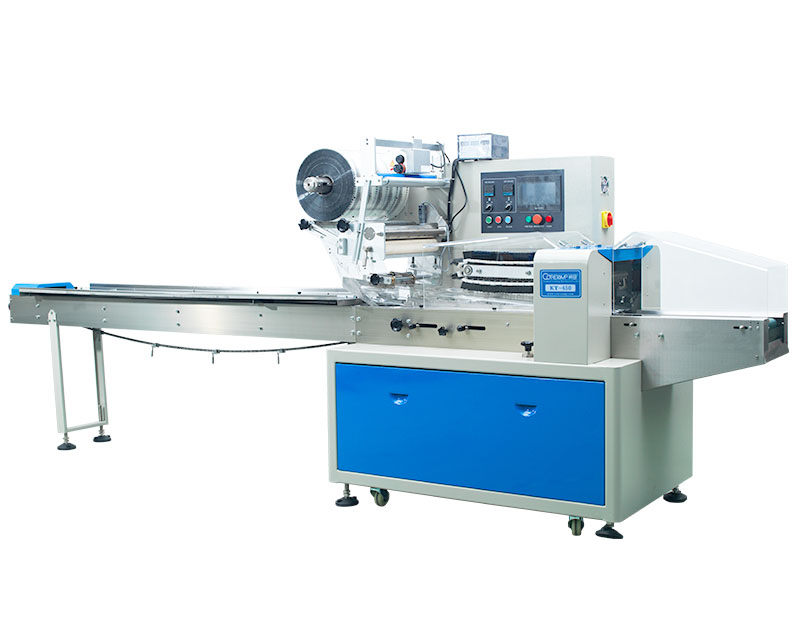 The article intended to educate users new to flow wrapping as well as to help experienced users looking for a quick reference. It covers the basic operational principles of horizontal flow wrapping. These principles are the same for every horizontal flow wrapper machine, often referred to as horizontal form fill and seal (HFFS) machines.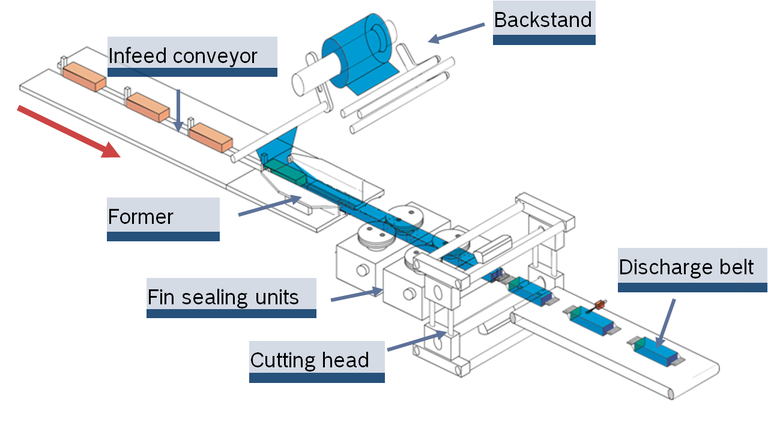 Every wrapper has an infeed conveyor, a film feed assembly (backstand), a film forming area (former), bottom seal (finseal), a cutting head and a discharge area. Food and non-food products created by processing equipment, are placed on the infeed conveyor of the flow wrapper. This can be done by hand feeding or by using an automated feeding solution. As the infeed conveyor delivers product to the forming area, film is drawn from the film feed assembly into the forming area, where a film tube is formed around the product and a finseal is created. The film tube and the product are then delivered to the cutting head. The cutting head creates the end seals while it cuts apart adjoining wrapped products into individual packages, and delivers the packages to the discharge area. From the discharge area, the packages can be either cartoned at a packing station or accumulated for packing at a later time.
More about Horizontal Flow Wrap Machine, Please feel free to contact us for more details, we will be happy to discuss with you if you need, and find the right packaging solutions for your business.